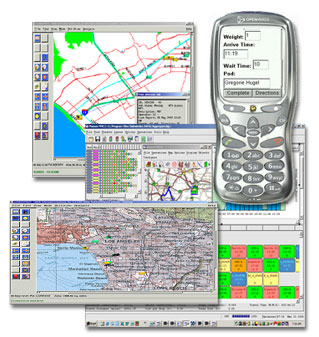 Internet Order Entry:
Transportation Management's customers have the ability to place and track their delivery requests from our web-site. Just Click "Login" from our Home Page and enter your login and password. You are now ready to go!
---
GPS Tracking:
GPS "global positioning satellite" Tracking. All of our drivers are equipped with a satellite tracking device that allows our dispatch department to track your shipment within 30 feet of its exact location.

---
Intelligent Dispatch:
Intelligent Dispatch eliminates human errors by taking the guess work out of dispatching. Our business management system makes pick up and delivery decisions based on driver location, pick up time, delivery deadline, pick up location and delivery location. It will optimize routes based on these perimeters.

---
Route Optimization (Planner):
Planner uses intelligent optimization algorithms to generate solutions based on the customer's individual business needs. Planner ensures that the solutions generated are both optimal and viable.
The Planner Solution is used to assist the human dispatcher to efficiently allocate pick ups and deliveries to fleets of vehicles for delivery to or from numerous locations.

Runs are computed rapidly, consistently and continuously in order to optimize all resources while ensuring the highest levels of Customer Service. Planner can be set up to run across multiple sites with whole or partial schedule views displayed.

Planner utilizes leading edge optimization techniques combined with interactive user tools. These provide dispatch operations with a complete Planning package for Operational, Strategic, or Real-time control of the routes. Planner is flexible enough to schedule work over multiple shifts and across multiple depots using multiple time windows. Large amounts of data can be processed and managed by single or multiple users in the Client-Server environment.
---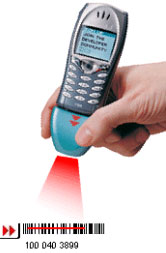 In addition to the software that TM had developed that tracks, via GPS, all of your deliveries. Transportation Management also uses REAL-TIME BARCODE TRACKING helping in the "chain of custody" that is so vital to the delivery of your packages or cargo.

Pickups and Proof of Deliveries (POD's) are entered on line via the driver MDT units. Customers can log on to our website at www.tmllc.com, and then enter their secure account login area and see when a driver is dispatched on a pickup, when the pickup is made, when the final POD is made, at what time and by whom the package was signed for or received by. Everything is in REAL-TIME. Meaning that updated pick up and delivery information is transmitted via the Internet, into our database.